Music Production
At Galaxy Class Entertainment Inc., our team of in-house producers is dedicated to helping artists and musicians achieve their creative goals. Our producers have years of experience in the industry and have won multiple awards for their work. Whether you need help writing music, lyrics, or both, our team has the expertise and experience to help you create the sound you're looking for.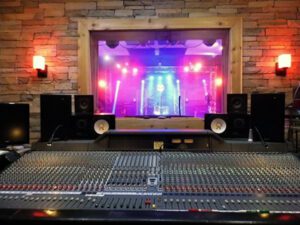 Our music production process begins with a consultation, where we'll discuss your vision for the project and what you're looking to achieve. From there, our team will work closely with you to develop a plan for the project, including identifying the right musicians for the job. We work with a variety of quality musicians in the industry, each with their own unique skills and expertise.
Once the plan is in place, our team of producers will begin working with you to create the music. Whether you're looking to record an album, write a single, or create a specific sound for your band, we'll work with you every step of the way to make sure the final product is exactly what you're looking for. 
Our music production process is designed to be efficient, cost-effective, and of the highest quality. We use state-of-the-art recording equipment and software to ensure that your music sounds its best. Our team of audio engineers and mastering engineers will work with you to give you the best possible product.
We are committed to delivering the best possible product to our clients. If you have any questions regarding our music production services, please contact us through our contact request form on our website. One of our representatives will be happy to discuss possibilities with you. We look forward to helping you create the music of your dreams.